Telford CAP Debt Centre
A CAP Debt Centre is not a place but a process. People in financial difficulty telephone CAP headquarters on a free 0800 number requesting help. Together with the local Debt Centre Manager, Jane Preston, CAP works with the client to enable them to become debt free.
How can you help?
Our CAP Debt Centre needs the support and commitment of the Telford Christian community to provide
:
ongoing prayer support
sustained financial support
volunteer helpers
Our Debt Centre also seeks the support of the wider community of Telford, both financially and through providing information to those who might need our services.
For more information on how you, your organisation or your church
can help please contact:
Jane Preston – janepreston@capuk.org 07910 779345
If you know someone in serious debt please give them the free phone number:
0800 328 0006
The CAP debt centre is supported by a partnership of churches; St John's, Muxton, All Saints, Wellington, Wombridge parish church, Telford Central parish and Dawley Baptist. Other churches around the town also provide financial and volunteers support.
If you would like Jane to give a talk at your church or group please email her:
janepreston@capuk.org
If you know someone in debt who needs our help please give them the free phone number to call:
0800 328 0006
Link to the Cap Website
https://capuk.org/
and facebook;
https://www.facebook.com/CAPuk/?fref=ts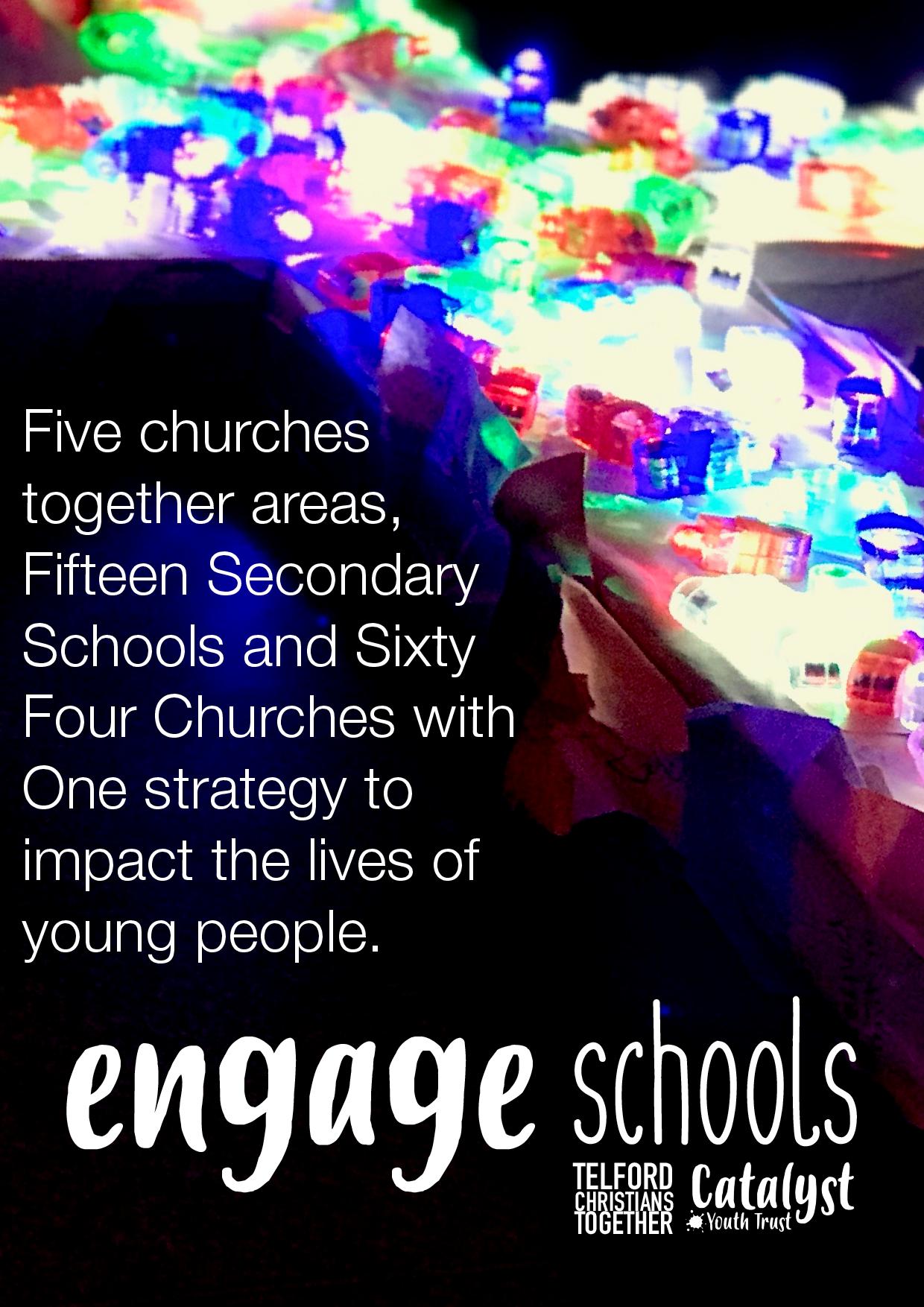 Engage Secondary Schools
Telford Christians Together are working in partnership with Catalyst Youth Trust and local churches in a Secondary Schools project that ultimately aims to disciple a generation.
In recent years the churches in Telford & Wrekin have been working hard at building relationships with our Secondary Schools. This has led to a number of regular engagements including prayer spaces, taking assemblies, lay chaplains and RE lessons. In addition the visits of Tom Elliott in the last few years have had a significant impact. Engage Schools is a natural development of this.
https://www.engageschools.co.uk/

Shropshire Hope
The vision of Shropshire Hope is to see community transformation as the Good News of Jesus is proclaimed and demonstrated in our lives. We help facilitate various activities and events and by being a permanent resource to the Church and individual Christians.
Visit
www.shropshirehope.co.uk
for more details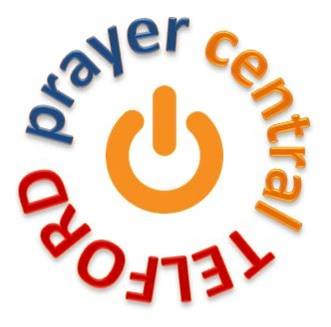 Prayer Central
Monthly united prayer on the last Sunday evening of every month in the Chapel of Christ the King from 6.30-8pm. Worship followed by consistent and systematic prayer for God's blessing on Telford and the surrounding area.
Check us out on our Facebook page: prayer central telford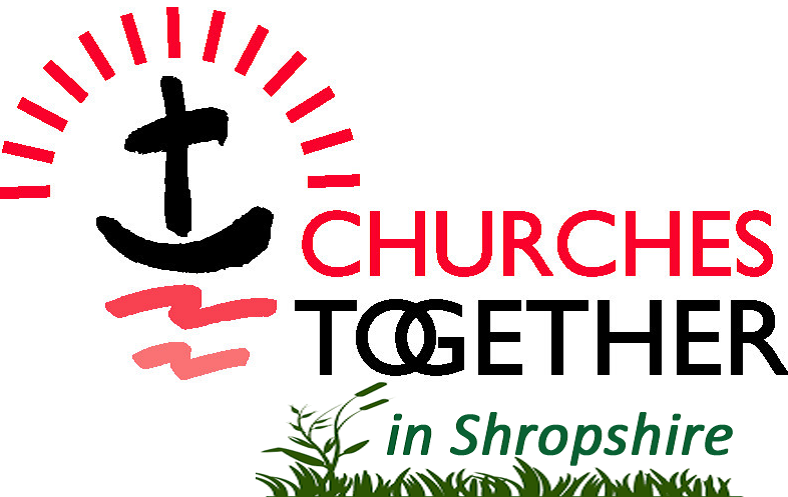 Churches Together in Shropshire
All over Shropshire local Churches are working together in effective ways to serve their local communities and share the good news of the love of God expressed in Jesus Christ. This organic network of relationships is fostered and encouraged by the local Churches Together Groups, details of which you can find here on this site. Churches Together in Shropshire exists to encourage, enable and foster these deepening relationships so that together we can be more effective in serving God's mission.
For more details visit https://shropshirechurches.wordpress.com


Telford Area Mission Team
Encourages and enables mission activities across the Borough of Telford and Wrekin. In recent years it has enabled One Bright Week which has included Street Evangelism, Kaleidoscope (work with Primary Schools) and visits by Tom Elliott to Secondary Schools. This year it enabled Telfordtrypraying to happen.
For more details visit
http://www.brightinfo.org.uk

20 Feb 2018
Yellow Ribbon
Working from the premise "Everyone is Unique", Yellow Ribbon seeks to bring purpose to the lives
of people leaving prison
.
This brings together 3 strands – somewhere to live, something to do and someone to support them. We visit people in prison and help their transition back into society by providing accommodation and support in shared houses. In Shrewsbury at the Riverside Mall, we run a furniture rehabilitation project called "Restore" alongside a café which gives a training ground in a therapeutic environment. Please come and visit us at the Riverside Mall. We have a wide variety of volunteering opportunities from the practical to mentoring and prayer
Our mentoring reaches across the West Midlands and we are active in 6 prisons helping people through the gate.
Please get in touch
www.yellowribbonuk,org,uk
or
rita.wilkinson@yellowribbonuk.org.uk
Read and pray through Matthew 25